If you own a MacBook from Apple, you are probably asking yourself a legitimate question: how best to transport your laptop? Most often, we do this with the help of special bags or backpacks, equipped with a compartment for laptops. But talented designers from the Taiwan company ZELNET came up with a completely new way of carrying a popular laptop. We suggest that you familiarize yourself with it and, if it suddenly interests you, support the beginnings of inventors on the Kickstarter portal.
The device is called Lift and is a robust frame case made of aluminum that protects the MacBook with external screens of different colors. When you want to work with your laptop, you can expand Lift in such a way that its frame will become a kind of desktop stand. This makes printing on the keyboard much more convenient, and the air circulation for cooling the MacBook is better. Special latches protect the computer's ports from getting dust in them, and during work you simply push them back with a light hand movement. If you need to run again on business, Lift immediately folds, and you can hold it for a strong aluminum handle.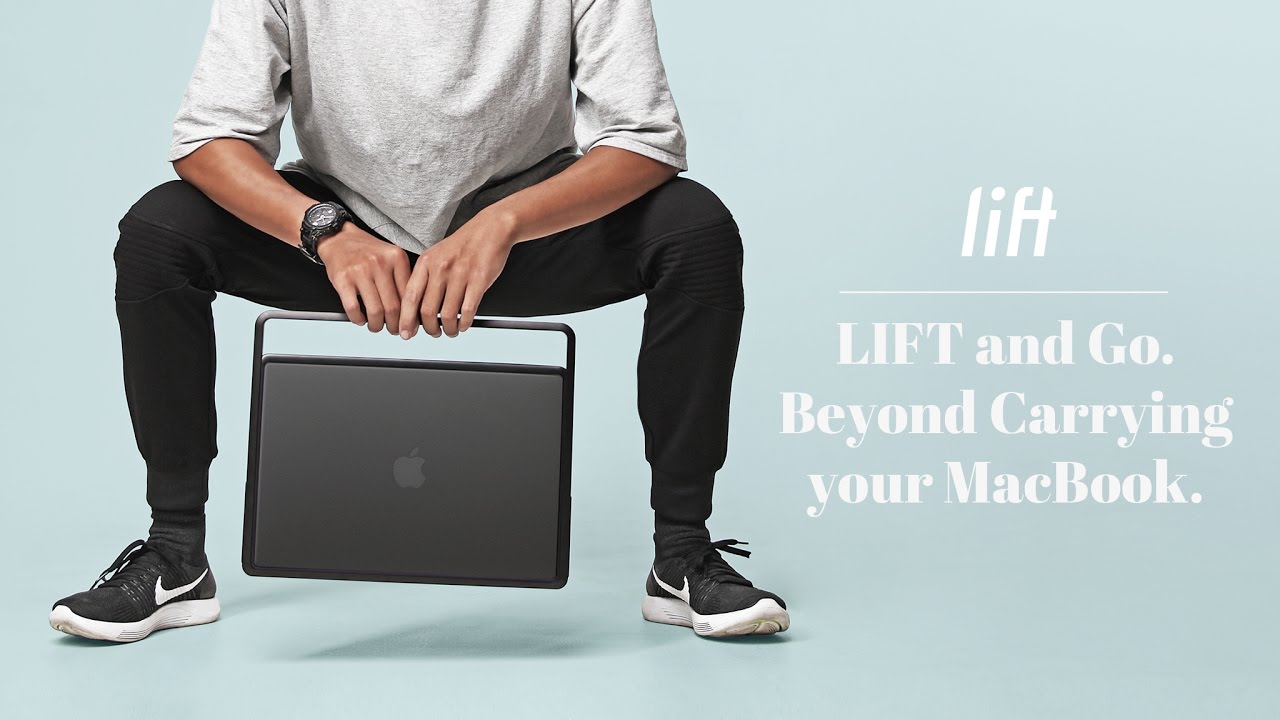 In the raised state, Lift makes the laptop thicker by only 2 millimeters, so you do not have to worry: no one will deprive you of the elegance inherent in Apple products. Replaceable protective panels can be changed according to their preferences, which gives tremendous freedom for creativity to those people who do not see life without creativity. How much does this miracle cost? Lift for 13-inch MacBook Pro will cost you $ 119 + shipping to Russia is another $ 27. The 15-inch device is slightly more expensive and costs 129 dollars. If you do not have time to be in the first wave of customers, the prices for you will be slightly higher. So you can hurryon the Kickstarter pageand get acquainted with the actual prices and offers. The first Lift kits will be sent to the backers in April 2017.