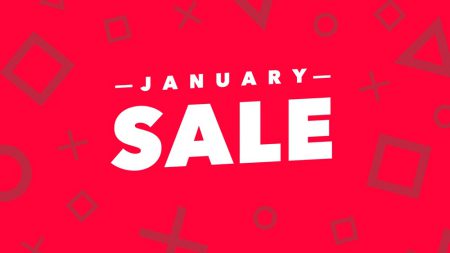 Started the "Christmas Sale in the PS Store", in which more than 500 discount games for PS4, PS3, PS VR and PS Vita " width="1000″ height="562″ class="img-responsive itc-post-thumb"/>
Yesterday announced the launch of "Winter Sale" Steam, and today it was joined by the PS shop Store, which offered the owners of PS4, PS VR, PS3 and PS Vita more than five hundred games with discounts. At the same time, such major releases as Star Wars Battlefront II, Assassin's Creed Origins, Need for Speed ​​Payback, Fortnite, Persona 5, etc. take part in the action.
Digital versions with a discount are available for Undertale, Grim Fandango Remastered, Firewatch, Euro Fishing, Mega Man Legacy Collection 2 and others. If the game is already passed, then you can try to continue the adventure with the help of subscriptions and additions. In particular, at the promotional price are available Battlefield 1 Premium Pass, Wolfenstein II: The Freedom Chronicles Season Pass, The Witcher 3: The Wild Hunt Expansion Pass, Diablo III: Rise of the Necromancer and Tekken 7 – Season Pass.
Well, if you have already purchased a helmet of the virtual reality of Sony PlayStation VR, then take a look at VR games like Superhot VR, The Elder Scrolls V: Skyrim VR, Monster of the Deep: Final Fantasy XV, Arizona Sunshine, Resident Evil 7 Biohazard and others. .
The full list of discount games is available at the following link, "Christmas Sale in the PS Store" will last until January 19, 2018.
Source: PS Store