Introducing yesterday the professional graphics accelerators Radeon Instinct MI50 and Radeon Instinct MI60, which became the first carriers of the 7-nm GPU Vega 20, AMD representatives immediately said that the latter in gaming video cards will not be used. That is, yes, as expected, until the generation of Navi, which is expected at the end of 2019 or the beginning of 2020, we will not get anything fundamentally new in the game segment from AMD. The only thing that shines fans of "red" is the upcoming Radeon RX 590 based on the Polaris 30 GPU, which differs from the familiar 14-nm Polaris 20 with a 12-nanometer process technology and higher frequencies. And now the source has published images of the Sapphire version – Radeon RX 590 Nitro + Special Edition with a non-reference board design.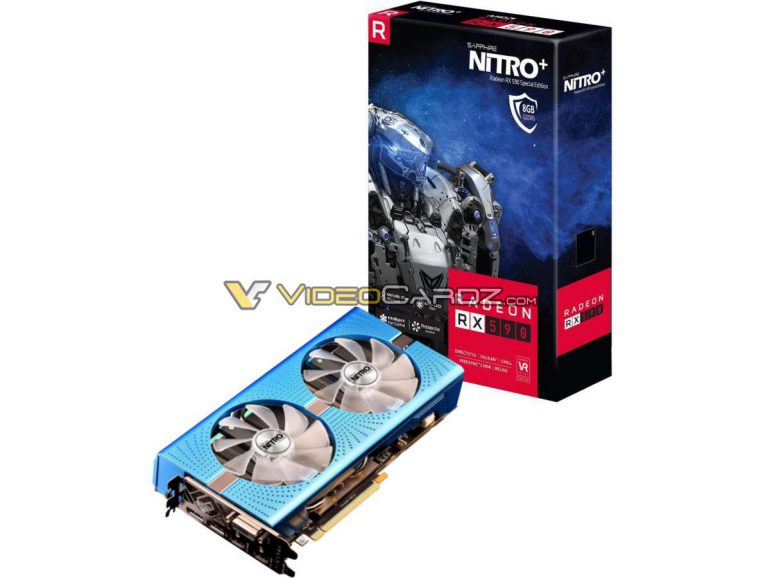 As you can see, the upcoming Radeon RX 590 Nitro + Special Edition is made in the same style as the current Sapphire Nitro + Radeon RX 580 Special Edition . The novelty is distinguished by an azure casing and a proprietary SB Dual-X with two detachable 95-mm fans with ball bearings. With a high probability, the GPU will be overclocked in the factory, given the presence of 6-pin and 8-pin additional power connectors, but there is no exact data yet.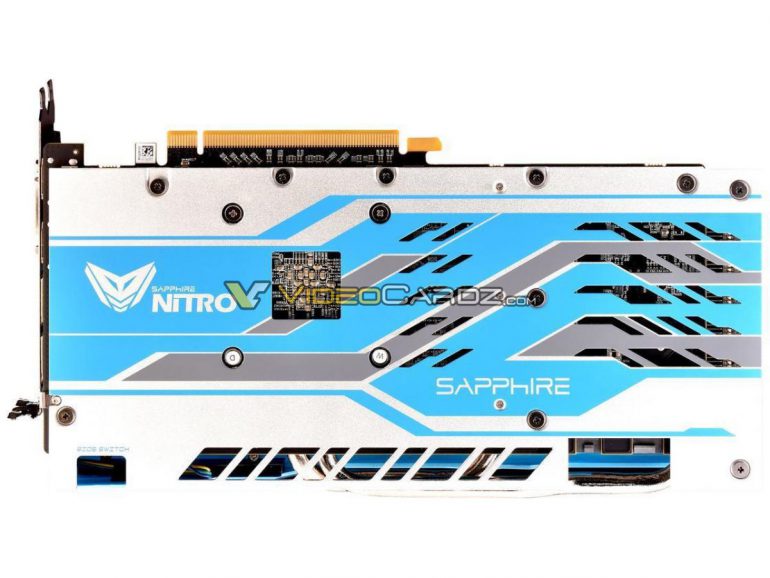 According to preliminary data, the Polaris 30 GPU will include 2304 stream processors – as much as the RX 580 or RX 480. GDDR5 memory will be 8 GB with a 256-wide bus. The memory frequency will be the same 8000 MHz.
As for the GPU frequencies, the base frequency will be the same 1257 MHz as the Radeon RX 580, but the increased will be in the range of 1500-1600 MHz.
Official announcement of AMD Radeon RX 590 is expected on November 15.
Source: Videocardz