In support of its words that the new GeForce RTX video card provides a frame rate of at least 60 fps with modern AAA games with 4K graphics resolution, NVIDIA has resulted in performance testing of the new GeForce RTX 2080 compared to the predecessor of the GTX 1080 on the architecture of the last generation of Pascal. Looking ahead, the new GeForce RTX 2080 was twice as fast as the old GTX 1080.
As always, these results should be taken with a little skepticism, since NVIDIA is an interested party here. On the other hand, it is unlikely that the "green" will intentionally strongly embellish the picture, as it will quickly become clear.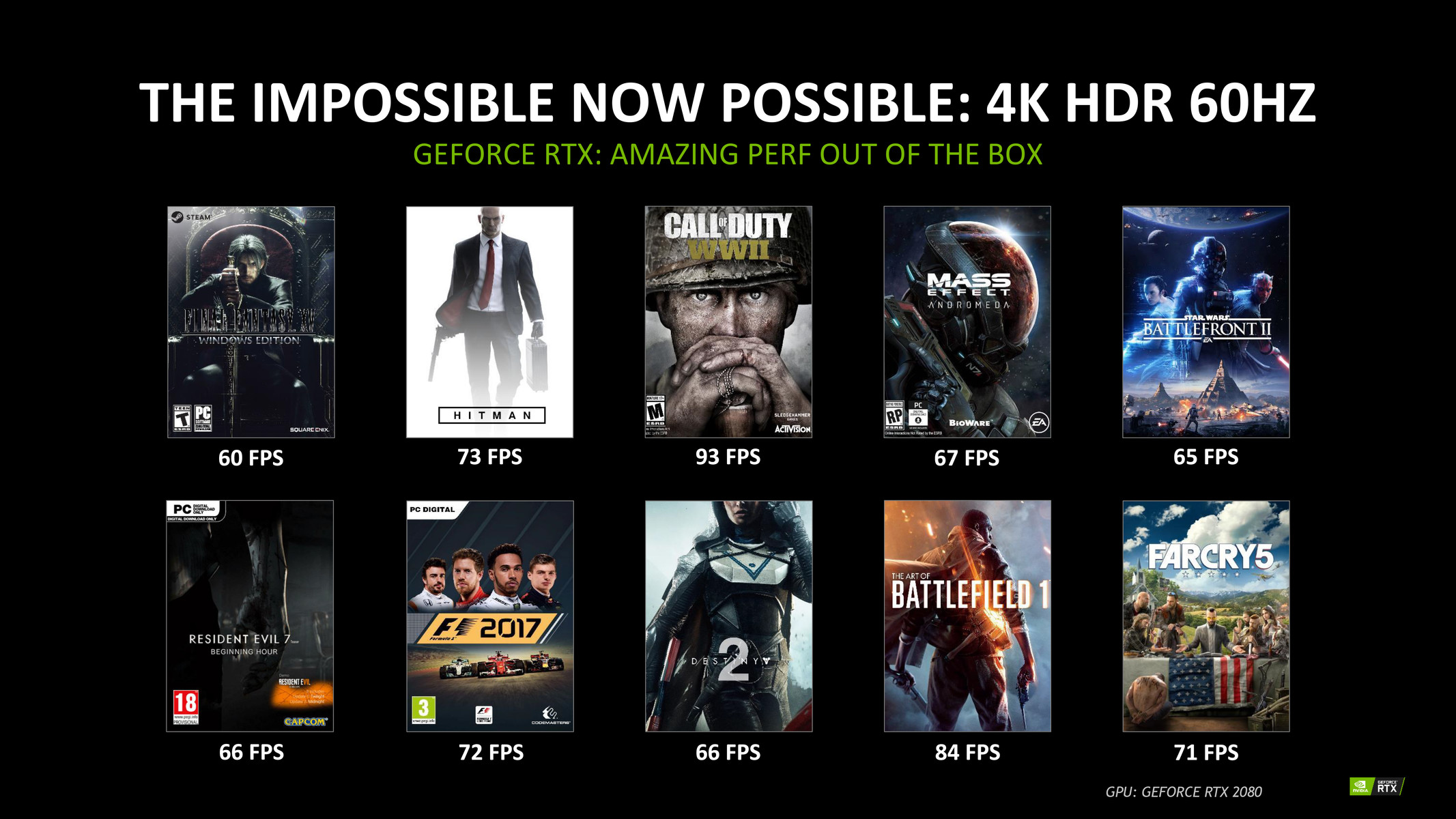 The comparison was conducted in ten games. And the tests were carried out in 4K resolution. In the games Battlefield 1 novelty gives 84 fps, and Call of Duty: WWII and at all 93 fps. However, it is unclear what the graphics settings were used for this and how stable the specified FPS values ​​were.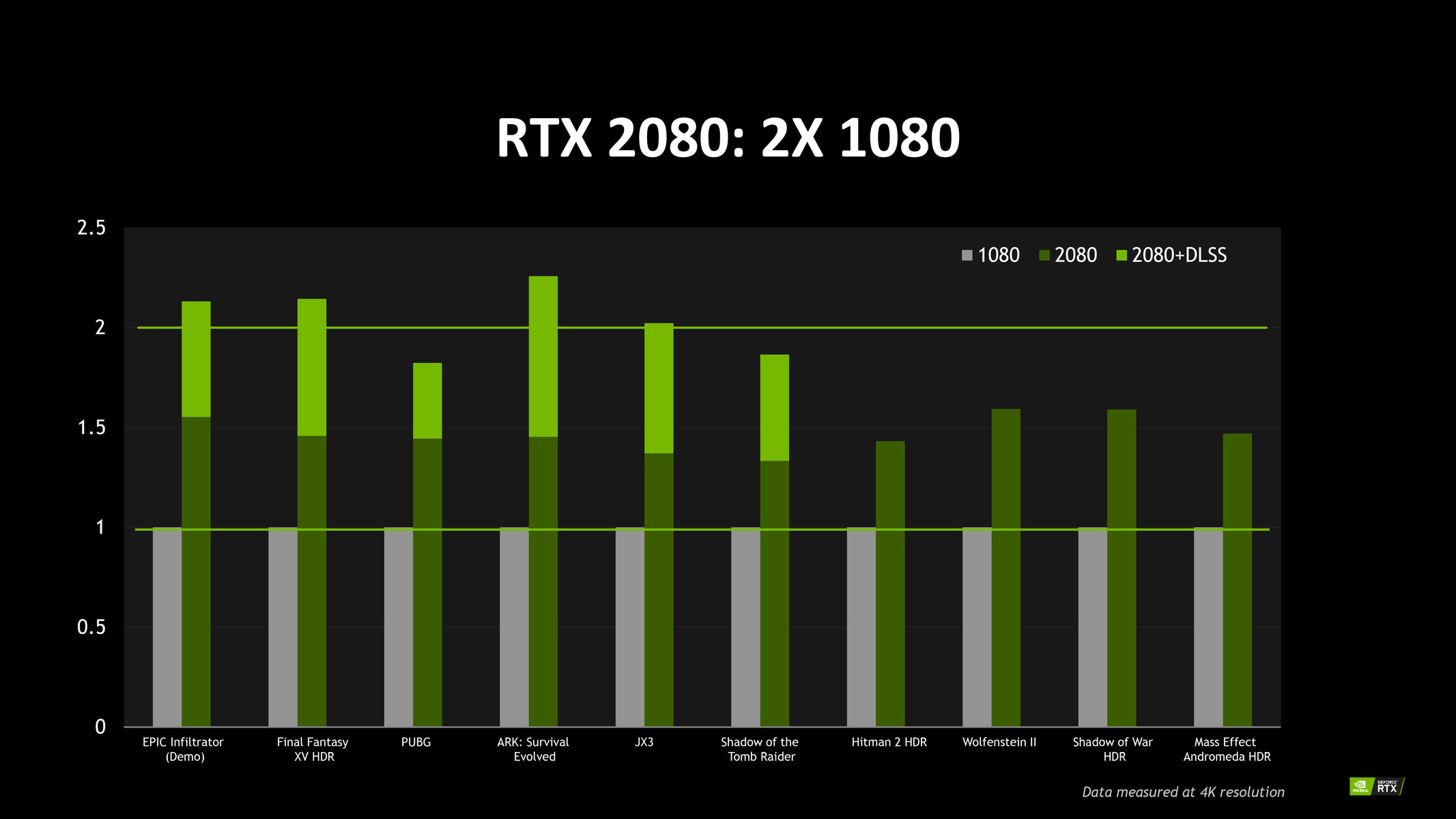 As you can see, the GeForce RTX 2080 on the average shows twice the performance in comparison with the GTX 1080. To achieve such results, as affirmed by the new technology of smoothing Deep Learning Super Sampling (DLSS). It employs deep training and AI to the rendering algorithms, which allows you to get clear smooth outlines of objects in games. That is, about a twofold increase in performance can only be said for games that support DLSS. Without DLSS, the performance gain is slightly less – about 1.5 times.
The list of games supporting DLSS anti-aliasing is available in our previous news.
Source: techpowerup