Until the end of this year, AMD is expected to introduce new GPU Vega 20, which will form the basis of the next generation of flagship adapters of the "red". And now the mention of video cards based on Vega 20 appeared in AMD drivers for Linux OS.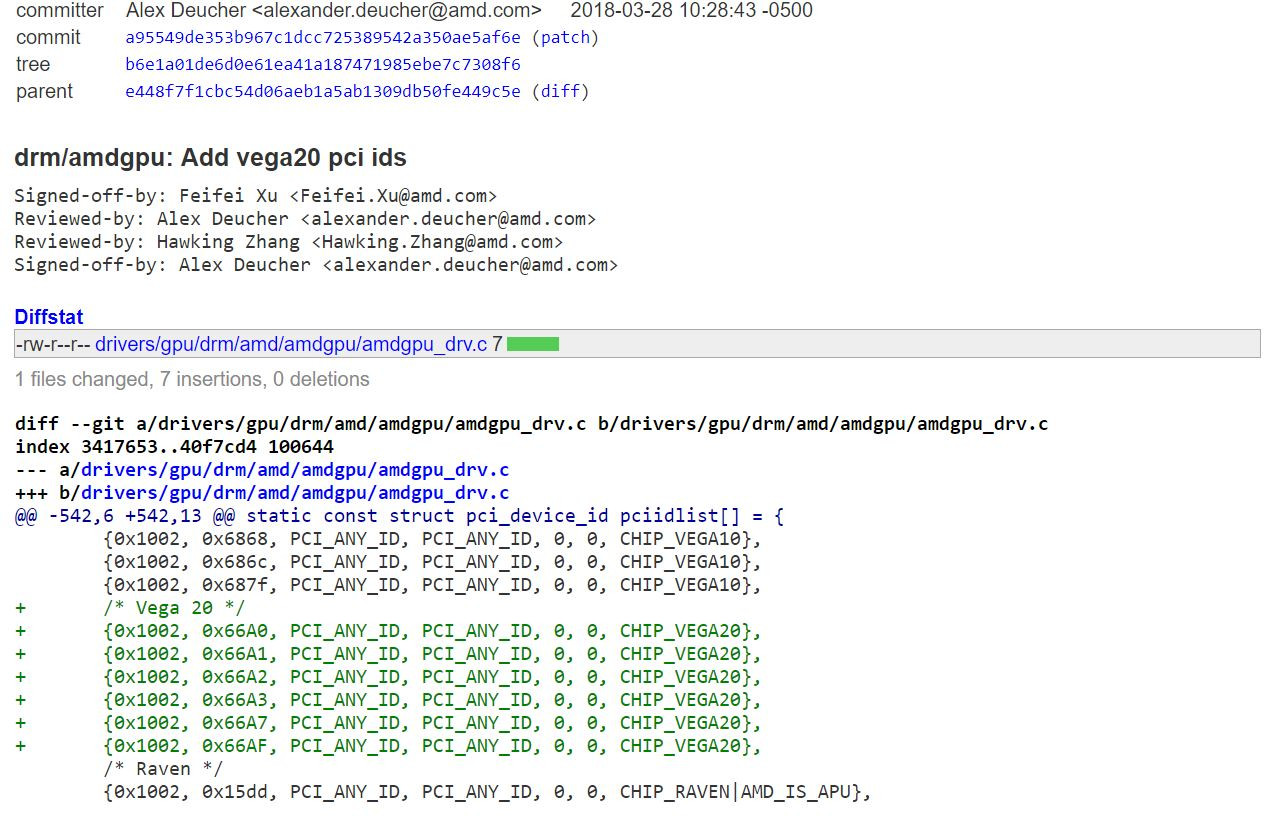 As you can see, in the source code of drivers there are mentions of six devices with GPU Vega 20, which contain different identifiers. Of course, this does not mean that we are guaranteed six game graphics cards with this GPU. Different identifiers can refer to different modifications, including mobile and professional. Most likely, consumer models will be like now: two or three by force.
For the sake of fairness, we note that last year in Linux drivers similarly found card IDs with Vega 10, which were eventually used for serial models.
Let's remind , that GPU Vega 10, used in the current Radeon RX Vega 64 and Radeon RX Vega 56 adapters, is manufactured using a 14 nm FinFET LPP process technology and connected in one module with two stacks of 10-nm HBM2 memory. The new Vega 20 GPU is attributed 16/32 GB of HBM2 memory and 12, 10, and maybe even 7 nm process technology. Along with architectural improvements, a thinner process technology will allow to increase frequencies, and at the same time lower power consumption.
Source: Kernel GIT