As is known, Intel is now preparing a response to the recently introduced high-performance AMD Ryzen Threadripper second generation processors. Recently we learned that the new Intel Core 9000 series chips will be released on October 1. Now the resource VideoCardz has published several images containing a lot of interesting details about the news. These pictures are taken from Intel presentation materials.
So, as we see first the models Core i9-9900K, Core i7-9700K and Core i5-9600K, and Core i5-9400 are expected only in the first quarter of 2019. And now we have 100% confirmation that the older models will get the solder under the lid instead of the "thermo latch".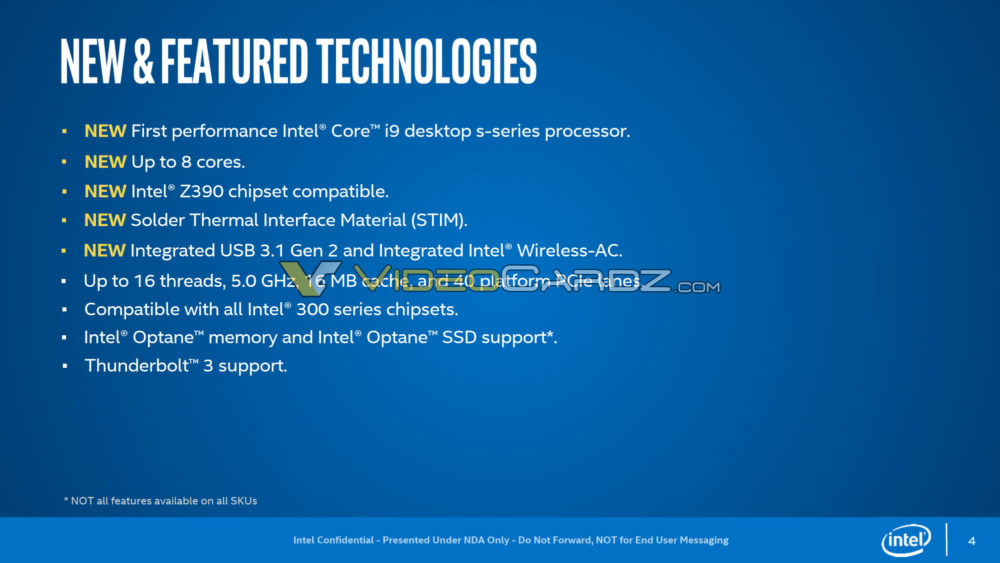 In this case, the Solder Thermal Interface Material (STIM) interface will be used. This change, which Intel explains with customer care, should provide better thermal contact between the crystal and the cooling system. And it is likely that without STIM could not increase the frequency of new processors and keep TDP at the same level. Will this touch a pleasant change in other models of the line, while it's impossible to say for sure, but most likely not.
The leak also confirms all the key parameters of the trinity (see image below).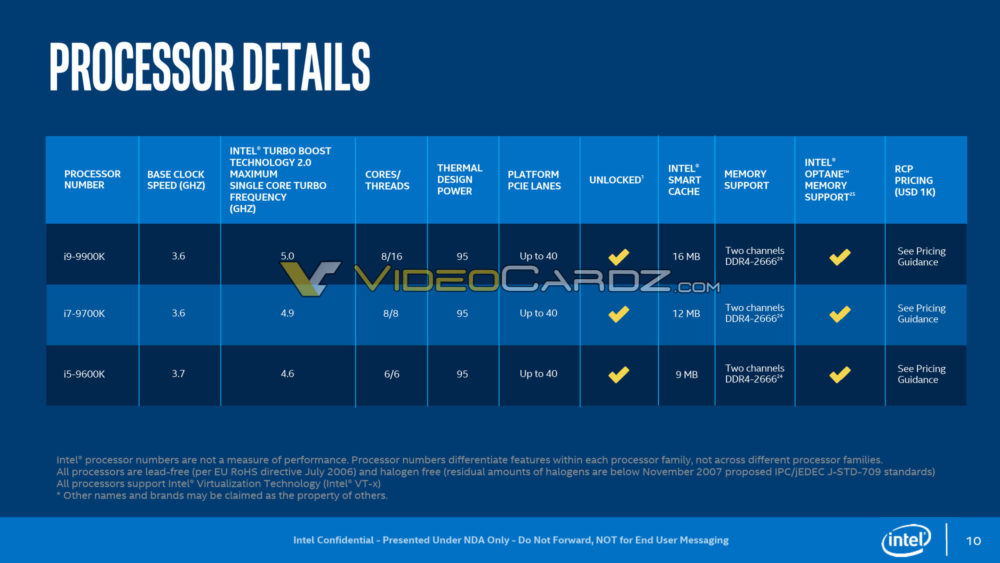 , only the flagship Intel Core i9-9900K, which has eight physical cores, will support the technology of multi-threaded Hyper-Threading processing. That is, yes, the Core i7-9700K will indeed become the first desktop CPU of the Core i7 series without HyperThreading.
The TDP of the new eight-core chips will not exceed the 95W standard for the Intel desktop mass segment (MSDT).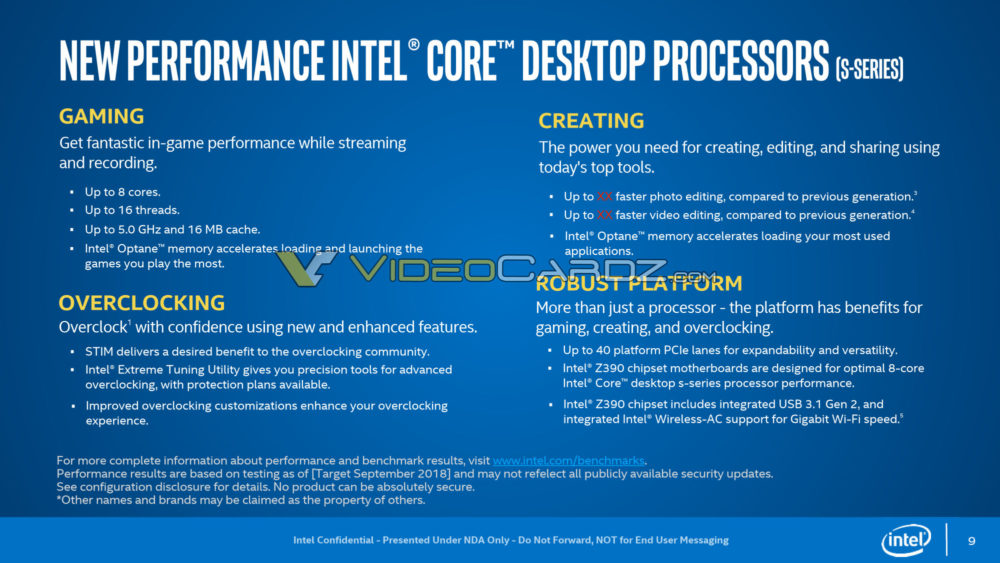 ]
The slides also make sure that the new Z390 chipset that debuts along with the Intel Core 9000 series processors will not have any radical differences from the Z370, but only a few minor improvements: support for USB 3.1 and Wireless-AC , as well as improvements in power management (an updated version of the specifications and the VRM module). But the new CPUs will remain compatible with the Intel 300 series chipsets, which, of course, pleases.
The official announcement of the new processors, which originally waited on August 14, is now expected next month. But, probably, leaks will help us find out the recommended prices much earlier.
Source: videocardz