As promised, today AMD officially unveiled a new Radeon RX 590 graphics card. We learned almost everything about the new product yesterday, so now we'll just briefly summarize the results.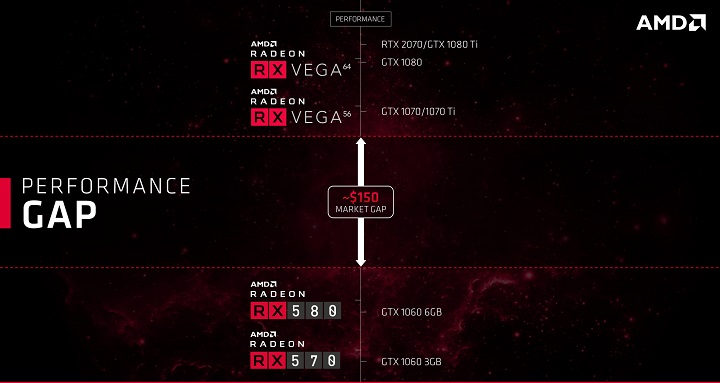 So, being built on a 12-nanometer Polaris GPU, the new model in the manufacturer's range will take place between the Radeon RX 580 and Radeon RX Vega 56 adapters.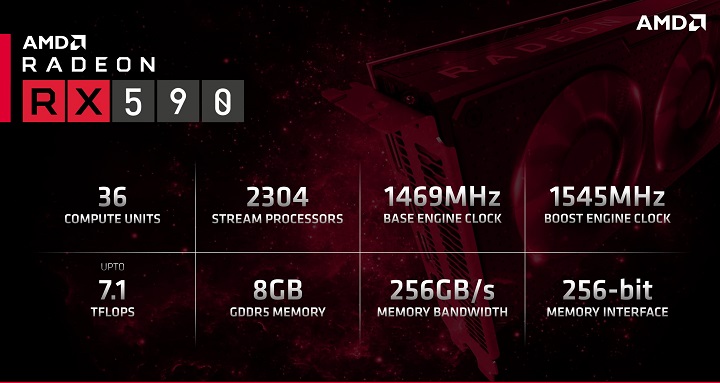 The AMD Radeon RX 590 has 2304 stream processors, 144 texture units and 32 blocks of raster operations. The core frequencies are 1469/1545 MHz, and 8 GB of memory (GDDR5) with a 256-bit bus operates at an effective frequency of 8000 MHz, which provides a bandwidth of 256 GB / s.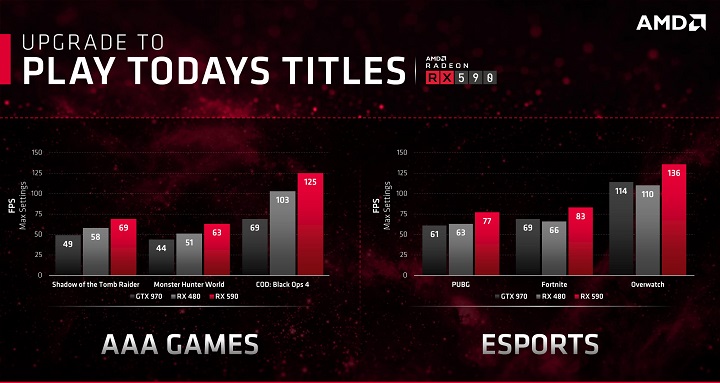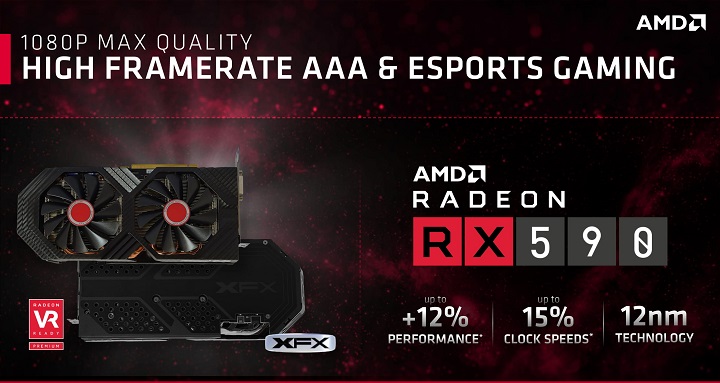 AMD speaks of performance up to 7.1 TFLOPS and assures that the card provides a comfortable frame rate in all current AAA projects with high graphics settings in Full HD resolution.
The Radeon RX 590 video card will be available on the market only in versions from AIB partners, there will be no reference version from AMD itself . By the way, their own versions of cards based on the Radeon RX 590 have already been prepared by ASUS, Sapphire, XFX and PowerColor. Sales start today.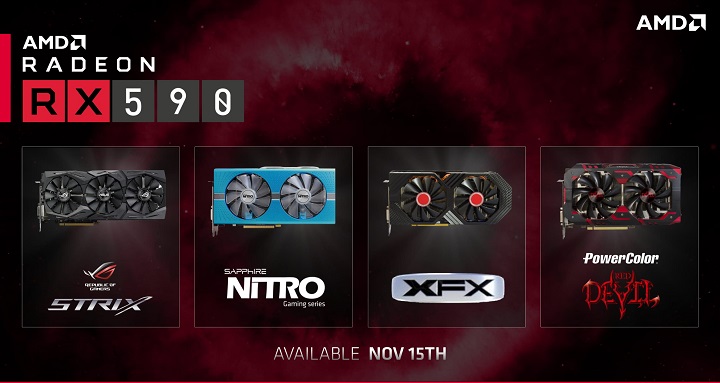 The rated power rating of the Radeon RX 590 is 225 W against 185 W for the RX 580. Depending on the model, there can be one (8-pin) power supply or a pair (six and eight-pin.
The supported set of output interfaces is: HDMI, DisplayPort and DVI.
The recommended cost of the Radeon RX 590 for the US market is $ 279. Given the fact that the reference model is not planned, there will definitely not be such prices, at least for the first time. But for the purchase of the video card itself (both separately and as part of a complete system), at least three AAA games (Devil May Cry 5, Tom Clancy's The Division 2 and Resident Evil 2) can be obtained for free, which is a good consolation. All the conditions and details of the action are on the AMD website.
At the same time, many foreign resources published their own reviews with the results of performance testing of the Radeon RX 590. Below are some graphs that allow you to evaluate the capabilities of the new product. Note that the GPU may well work at a frequency above 1600 MHz, and the memory – at 9000 MHz. But the test results show very ambiguous indicators. In some cases, the new product is more than 10% higher than its predecessor, but often the difference is quite insignificant.
Well, now we are waiting for the release of the new GeForce GTX 1060 with GDDR5X memory.
Source: Techpowerup