AMD held the Next Horizon event, which introduced the world's first graphics accelerators Radeon Instinct MI50 and MI60, performed by 7-nm process technology, and also spoke about the new architecture Zen 2.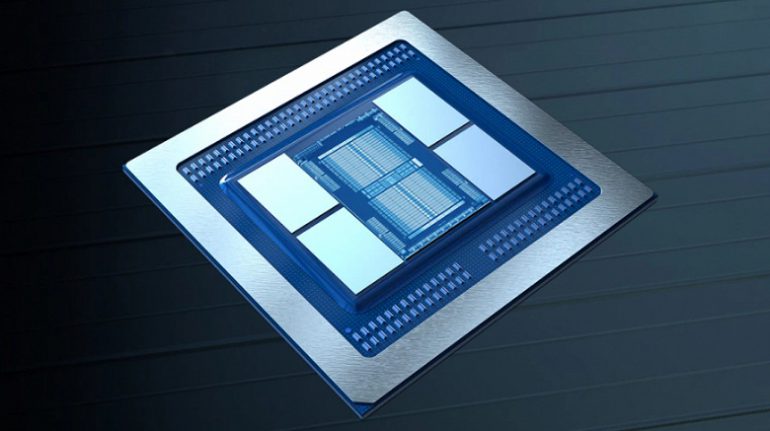 Radeon Instinct MI50 and MI60 are based on the architecture of Vega 20. Both video cards are designed to perform the tasks of deep learning in the field of artificial intelligence, high-performance computing and other professional purposes. Use cases cover a range of industries, including various sciences, automotive, aerospace and defense.
Radeon Instinct MI50 has 16 GB (MI60 – 32 GB) of HBM2 memory and embedded logic that provides hardware virtualization, which is an advantage for cloud-based computing The older model provides maximum performance up to 7.4 teraflops FP64, the youngest – 6.7 teroflops FP64, which should allow scientists and researchers to more efficiently use high-performance computing (HPC).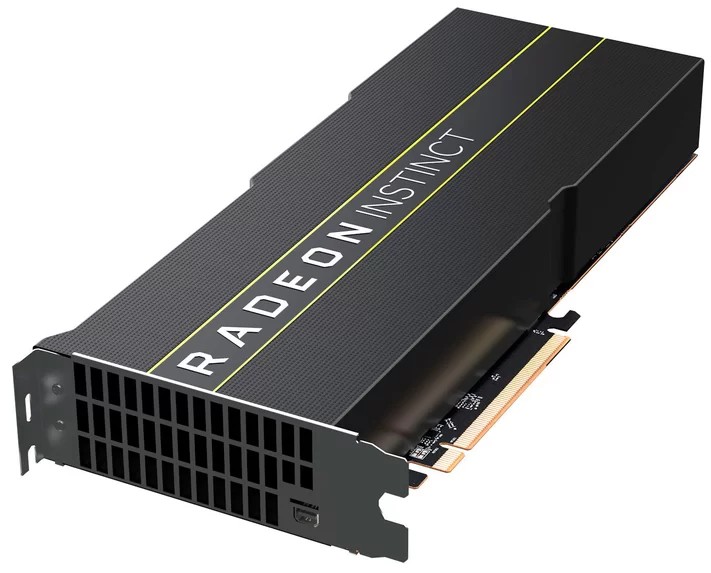 There are two lines of Infinity Fabric Links that provide peer throughput Networks up to 200 GB / s for connections at speeds up to six times faster than PCIe 3.0. This allows you to connect up to four graphics processors in one configuration. The new GPUs support the PCIe 4.0 data transfer interface. The first deliveries of MI60 are expected by the end of 2018, and MI50 – in the first quarter of 2019.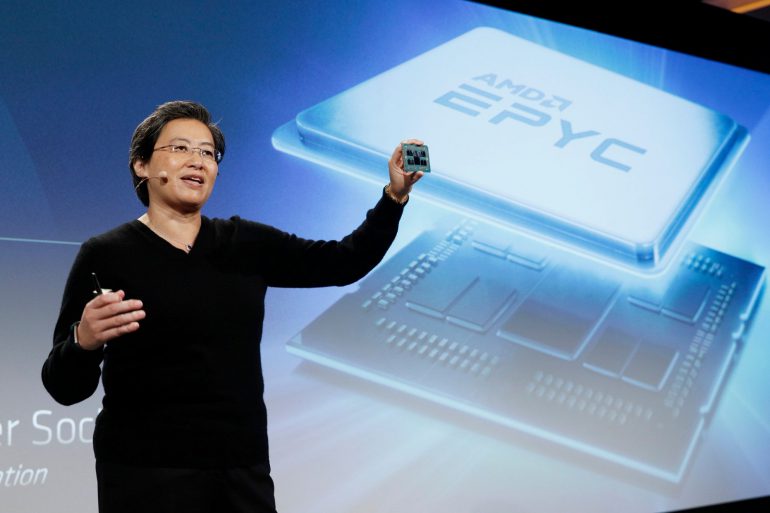 AMD has made significant changes to the new 7-nm architecture for its future server processors Epyc Rome, which will be its first carriers. This has doubled the capacity of the Zen 2 in comparison with the first generation. Key points also include a completely redesigned computing pipeline and major floating point advances, doubling operations to 256 bits. Zen 2 also offers improved hardware protection against some Specter attacks.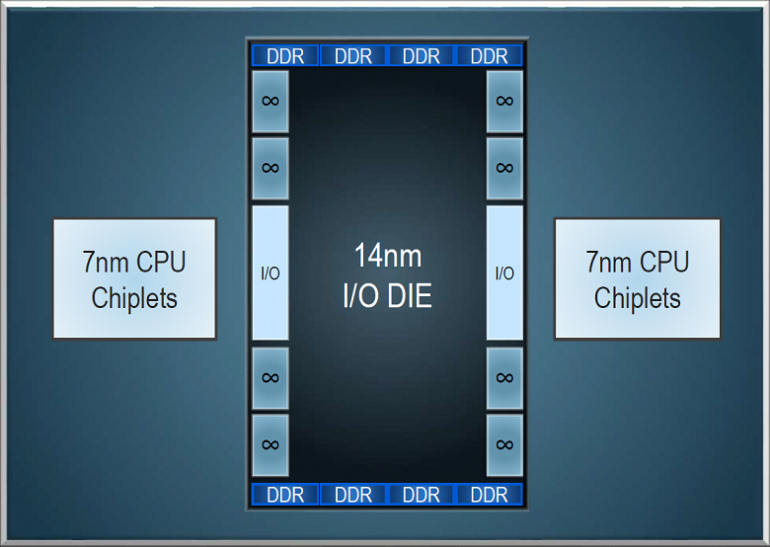 As seen in the title photo, the new architecture will bring a very unusual arrangement of crystals – a block with controllers and interfaces will be placed on the same substrate with processor chips. AMD called this configuration Chiplet Design. Among other things, it will eliminate the limitations of the current generation of Zen + associated with non-uniform memory access (NUMA).
Interestingly, a crystal containing related components will be manufactured using a 14-nanometer process technology. That is why it is so much larger than processor chips.
AMD also nominally announced the fourth generation of the Zen microarchitecture. Zen 4 is currently in development, so the company is not in a hurry with the details. First, the manufacturer will deal with Rome-based Zen 2 processors, then release processors based on the Zen 3 architecture using the second-generation 7-nm TSMC process technology (N7 +). It is possible that processors based on Zen 4 will be made using more advanced technology. But it will not be before 2021.
Sources: techpowerup and anandtech