The next generation AMD Zen 2 processors and the Radeon Technologies division Group (RTG) has already got one sample of such a chip for optimization. Obviously, the processor changed the principles of interconnection, which required changes to the drivers that are being prepared in RTG.
The sample of the received chip is based on a new architecture of computing cores called Zen 2. The development of this architecture was completed by AMD specialists earlier this year . The core of the Zen 2 architecture will become the core of the third generation Ryzen processors. Such devices should be manufactured according to the standards of the 7-nanometer process.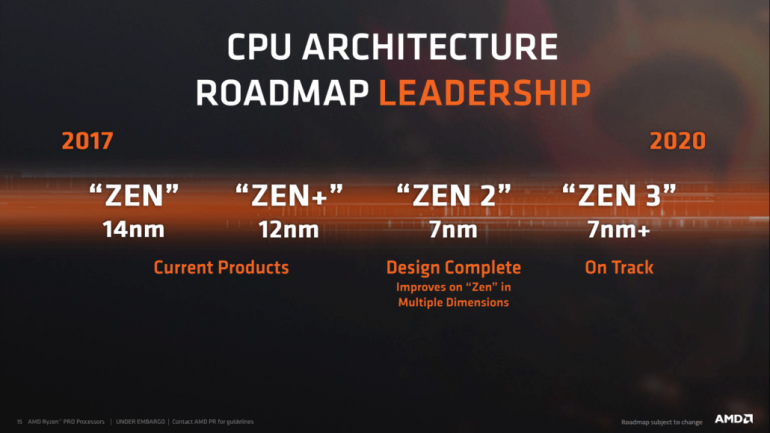 The processor obtained by the RTG unit contains 8 computational cores and supports 16 instruction flows. The base frequency of the chip is 4 GHz, and the increased frequency reaches 4.5 GHz. The processor was tested together with the DDR4-3600 MHz (CL15) memory and the Radeon RX Vega 64 Liquid video card. As a test platform, there was an engineering sample of the motherboard with the AMD logo. The motherboard was probably based on a new set of system logic, although existing models should also provide compatibility with Zen 2. chips.
Since the resulting processor is an early engineering model, it still often works with errors and causes malfunctions, making it difficult conducting tests. Nevertheless, in terms of performance, it can be a worthy competitor to the Intel Core i7-8700K chip.
Earlier this year, AMD said that the Zen 2 architecture was already completed, and the first samples would be sent to customers in the second half of the year. EPYC server solutions will be the first to be transferred to the new architecture, they will be delivered to the market in early 2019.
Source: wccftech